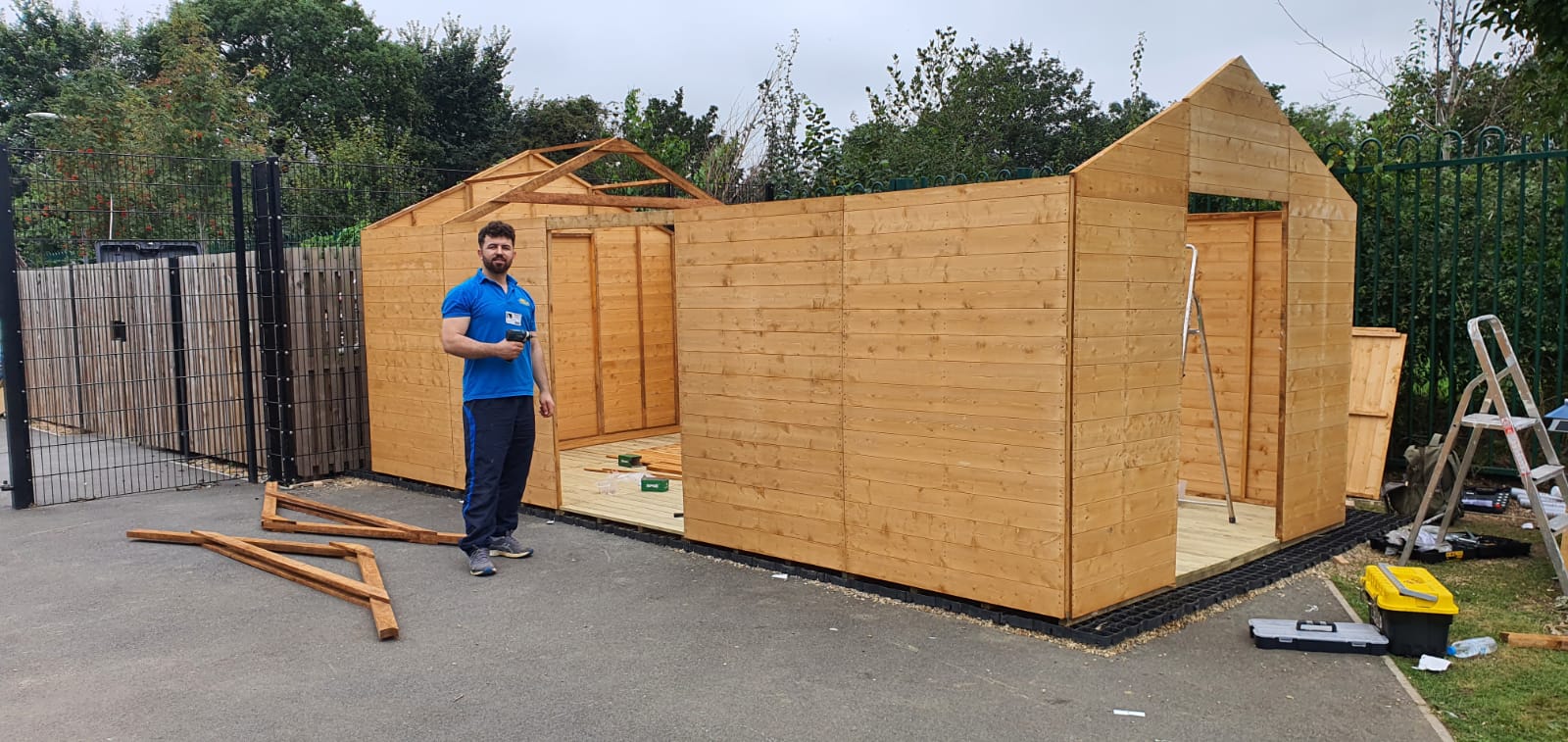 Sheds Clearance, Removal, Dismantling, Reassembling
The one stop Shed Clearance, Removal solution
At Hello Clearance, we specialize in shed removals, clearances, and installations. Whether you need your existing shed cleared out completely or are looking to have a new shed installed, our team of professionals is here to help. With years of experience in the industry and an unwavering commitment to providing top-quality service at affordable prices, we are the go-to solution for all your shed needs.
Our team is highly skilled and equipped with all of the necessary tools and knowledge to expertly dismantle, remove, relocate, or install any type of shed quickly and efficiently. We work with both residential and commercial customers to ensure that their sheds are cleared out and relocated exactly as needed. So whether you're looking for a simple declutter or need an entire shed reassembled at a new location, count on us for all your Shed Clearance and Removals needs!
Shed Clearance & Removal Services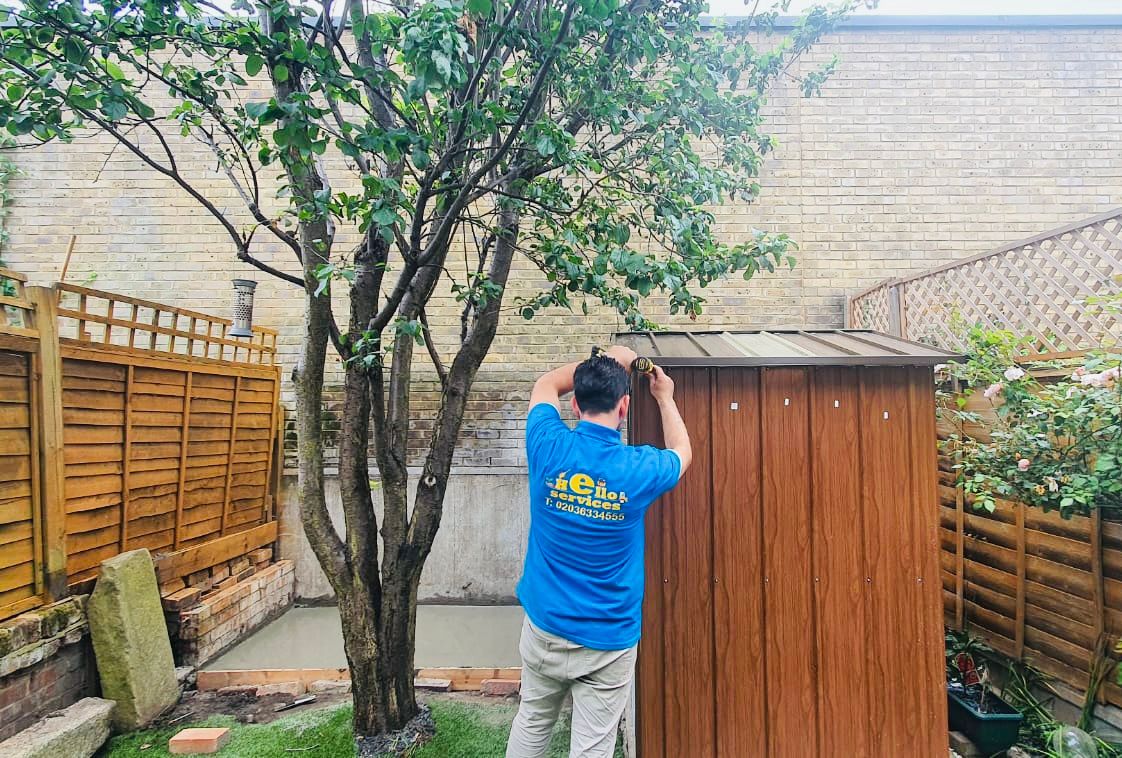 We dismantle Sheds
Our professional team provides top-quality furniture clearance and removal services, ensuring that even the most difficult furniture items can be efficiently and safely removed from your property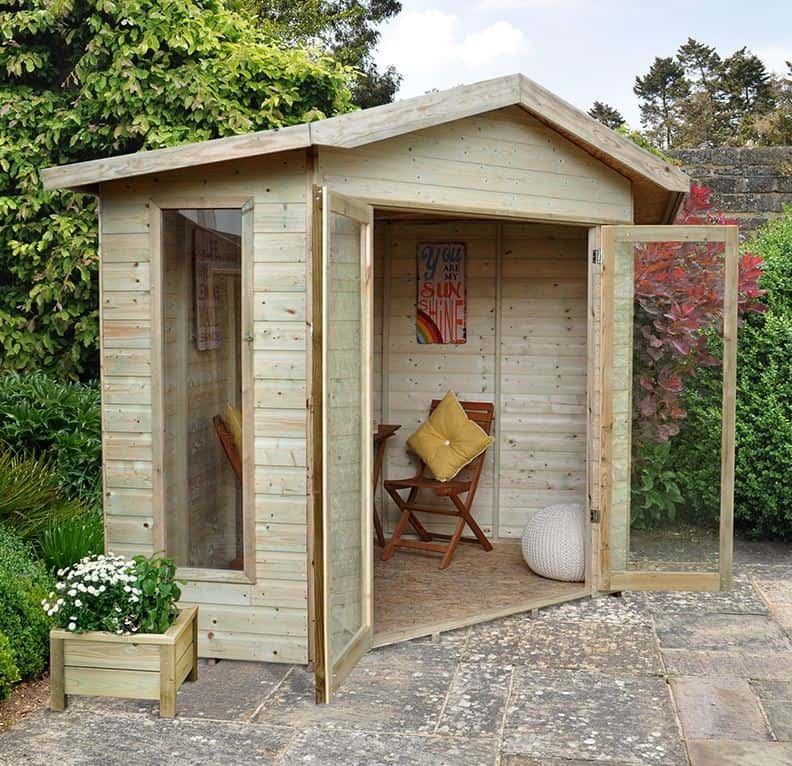 We Clear out the content of the Shed
Whether you are looking to clear out old furniture from your home or office, or simply want to recycle furniture that is no longer in use, a furniture disposal service such as ours can help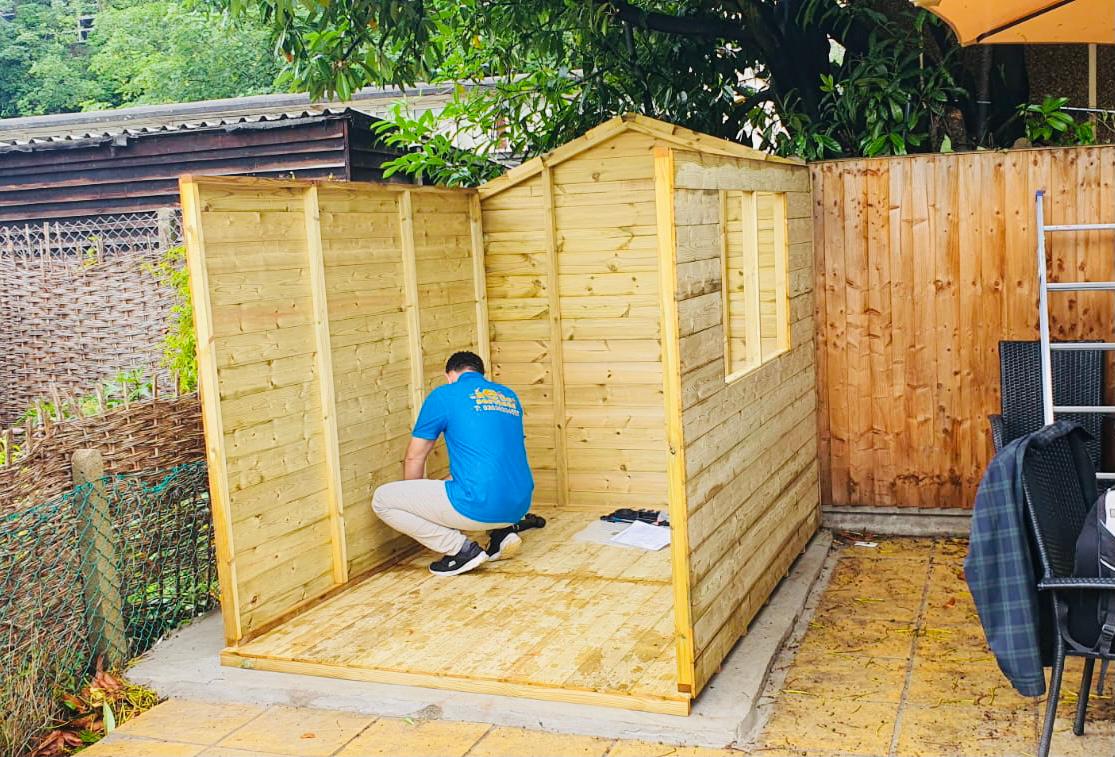 We Remove the Shed
In addition to dealing with the emotional loss of a loved one, family members may also find themselves scrambling to wrap up the deceased person's estate in a timely and cost-effective manner. That's where probate furniture clearance services come in.
No matter what furniture you have, we can clear it all
Even more services
Sheds can give extra space in your garden
When it comes to decluttering our homes, many of us turn first to the garage or the basement. But these spaces often contain things that we rarely use, such as outdated appliances or extra furniture that no longer fits in our living rooms. To truly free up space in our homes, we need to look beyond these conventional storage areas and consider more unconventional solutions like Shed clearance.
Shed clearance is an ideal way to get rid of unwanted items that are weighing us down both physically and mentally. Whether it's a broken appliance or a dated piece of furniture, getting rid of clutter from our sheds can give us more space both inside and outside our homes. And not only does Shed clearance help us reclaim valuable storage space, but it also helps us reduce excess belongings so that we can focus on what really matters in life.
So if you're looking for a simple way to streamline your home and your life, then consider enlisting the help of trusted professionals for Shed removal services. With their expertise and experience, they'll be able to clear out your unwanted items quickly and efficiently so that you can start enjoying your newfound sense of freedom and openness!
We are rated excellent
How our Shed Clearance & Removals works?
Step 1
Request Shed Removals quote or book a shed clearance online.
Step 2
Send a photo of the Shed or its content when you request a quote, book online or text us
Step 3
We arrive, clear your shed, dismantle your shed if needed can even reinstall the new one
All in one Shed Clearance service
Our services
House Clearance
Building waste clearance
Furniture Disposal
Shed Clearance & Removal
Green waste Removal
Appliances Clearance
Dismantling & Reassembling
Why us
Nationwide coverage
Reasonable pricing
Price all inclusive ( No hidden cost )
Short notice & 7 days service
All items cleared
90% landfill diversion
All in 1, Dismantling, clearing, reinstalling your Shed.
We do what we say.
At Hello Clearance Shed Removals, we are experts in all aspects of Shed removal and installation. Whether your current shed needs to be cleared out or dismantled completely, or you are looking for a new shed to be installed on your property, we have the expertise and knowledge to get the job done right. Our team is equipped with all the necessary tools and equipment to handle each project with precision and care, no matter how big or small it may be. So if you need reliable Shed clearance and removals services, look no further than Our Shed Clearance service! We'll get the job done quickly and efficiently so that you can focus on what's really important in life. So why wait? Give us a call today and let us show you what makes our Shed removals the best choice for your next shed clearance or removal project!
OUR COMPETITIVE CLEARANCE PRICES
1 CUBIC YARDS

£130
2 CUBIC YARDS

£150
5 CUBIC YARDS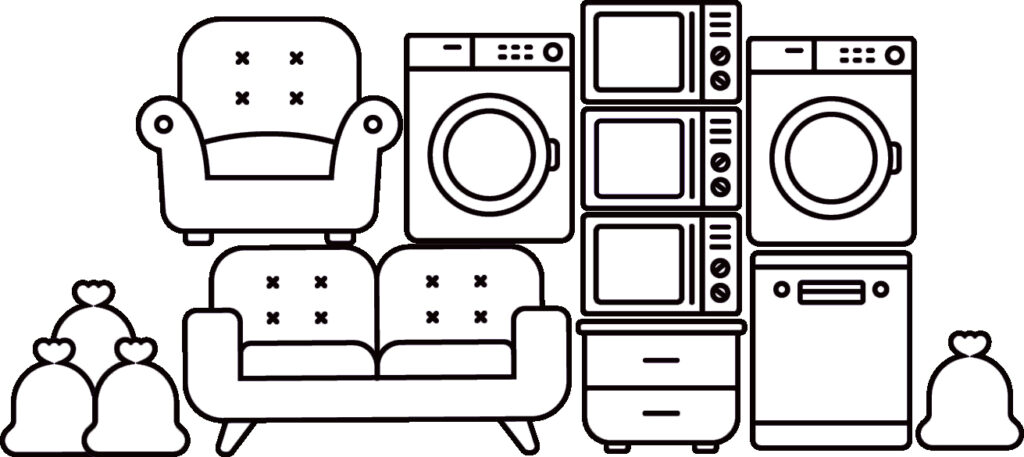 £180
10 CUBIC YARDS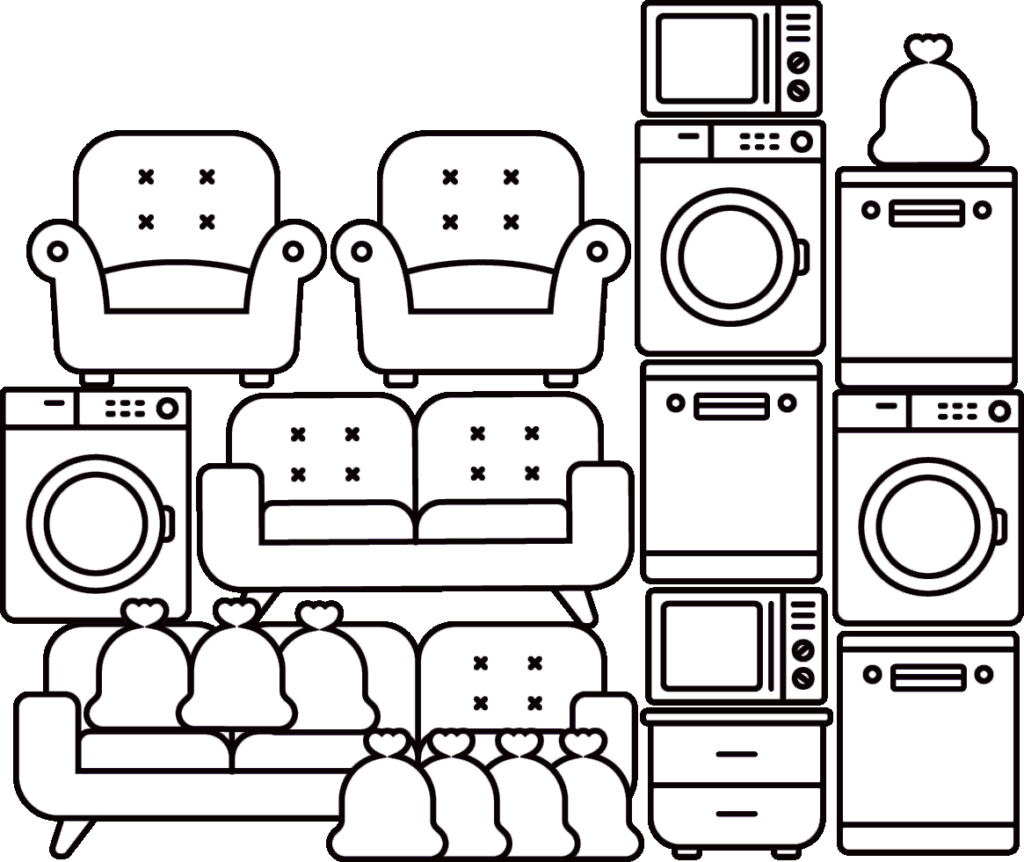 £330
15 CUBIC YARDS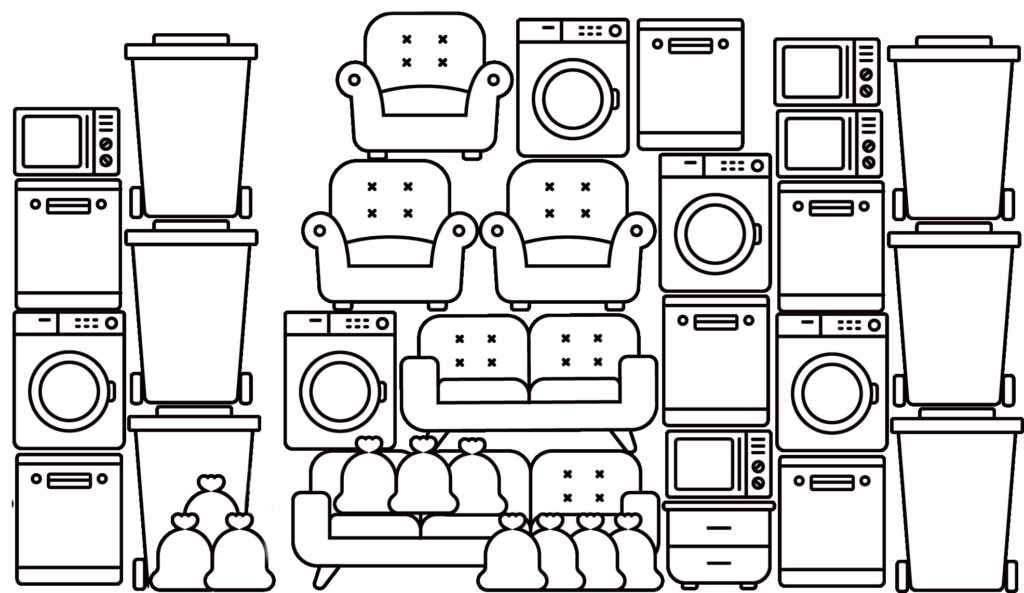 £450
20 CUBIC YARDS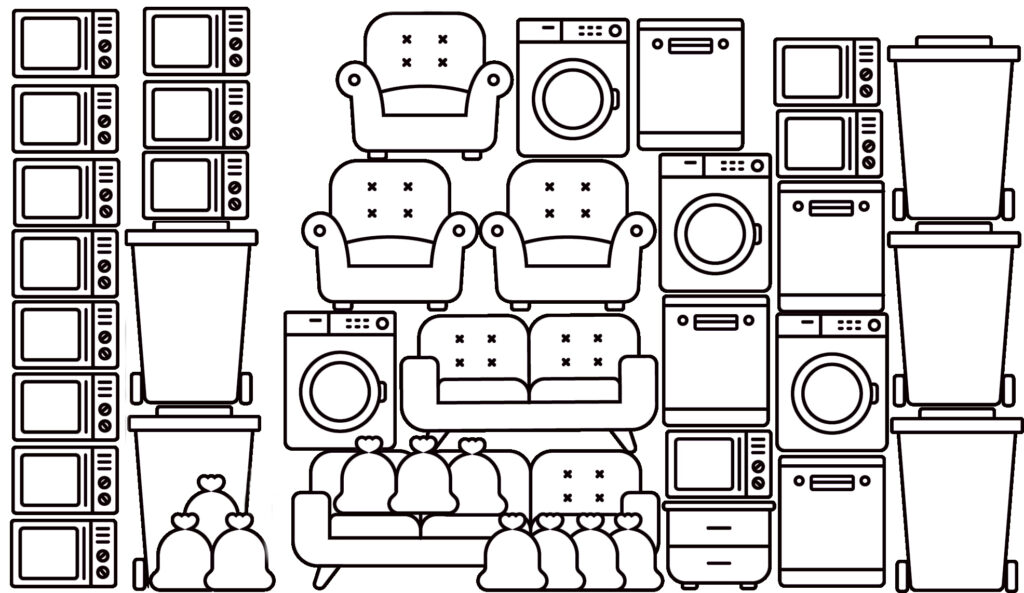 £590
Rubble collection: £425 per 750 kg collected
Prices above are for standard house clearance
Our all-inclusive prices include:
Experienced house clearance technician
Uniformed & insured crew members
Professional clearance from anywhere on the property
Loading, lifting and sorting
Petrol and travel
To add to this service, the more we clear, the lower the volume price becomes, meaning more value in bulk! We think it's fairer this way, but it can make it really hard to give an accurate quote over the phone. To solve this, we offer a free, no-obligations estimate in person. You can also upload a video or a photo of the items when booking online or when requesting a quote as this will allow us to ensure we have given you the most accurate quote.

| | |
| --- | --- |
| Extras | Prices |
| | |
| Mattress | £35 |
| TV's and Monitors | £15 |
| Car Battery | £19 |
| Fluorescent Tube | £8 |
| Parking and Fine | As Incurred |
| Paint Cans | £8 / Can |
| Commercial fridge/Freezer | £230 |
| Tall Fridge | £70 |
| Under-the-counter Fridge | £70 |
| Gas Canisters | £9 |
| Fire Extinguishers | £55 per unit |
| Pianos | £265 |
| Tyres | £9 each |
| | |
Want to know more about What Clearing your Shed can do for you?
Shed clearance is the best way to free up space and declutter your garden shed. Whether you're looking to remove items from your existing shed or are considering getting rid of your entire shed altogether, professional shed clearers and movers can help make this process quick and easy.
A well-established garden shed removals company will have years of experience in safely removing your Shed contents without damaging them or your lawn and garden. They will also have the expertise needed to carefully disassemble, move, and reassemble your Shed, ensuring that it is transported to its new location with minimal hassle on your part. So if you are looking for reliable Garden Shed removal services, look no further than a trusted Garden Shed clearing company!
Now, click to get a quote or book online for your Shed removals
No matter the size of the Shed and the material, wood, plastic of any kind, we remove them all.
We are nationwide Shed clearance company